David Wiltshire
I am a Professor in the
Phone: (+64 3) 364 2473
Fax: (+64 3) 364 2469

Email: David.Wiltshire AT canterbury.ac.nz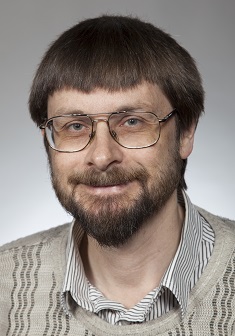 My research interests are in general relativity, cosmology and quantum gravity. I am President of the Australasian Society for General Relativity and Gravitation, and a member of the editorial board of Classical and Quantum Gravity.

Amongst the permanent faculty in theoretical physics my research interests most closely intersect with those of Jenni Adams, Dharamvir Ahluwalia and Chris Gordon.

I currently have a research project, Gravitational energy and cosmic structure: What is the Universe made of?, from the Marsden fund administered by the RSNZ. I am supervisor to three PhD students: Ahsan Nazer, Cathy Neill and Nezihe Uzun. Some recent postdocs in our group, who have now moved on, were Teppo Mattsson and Ishwaree Neupane . Emeritus Professor Roy Kerr maintains an active association with our group. We have on-going interactions with Matt Visser's group at Victoria University of Wellington.

Kerr Fest - In August, 2004, I organised a Symposium on black holes in astrophysics, general relativity and quantum gravity, in celebration of Professor Roy Kerr's 70th birthday. More recently, in December 2009, I organised ACGRG5.
---
---